Imagine truly believing in the products and services you're selling; a career in sales at BD gives you that, and more. With a singular goal of advancing the world of health, BD is a leading medical technology company that partners with customers and stakeholders to address many of the world's most pressing and evolving health needs. Our innovative solutions are focused on improving drug delivery, enhancing the diagnosis of infectious diseases and cancers, supporting the management of diabetes, and advancing cellular research.
In our sales division, you'll have support from client-facing clinical and marketing teams and a company name your customers believe in. The primary customers are hospitals and clinics, physicians' office practices, consumers and retail pharmacies, governmental and nonprofit public health agencies, and healthcare workers.
Above all, you'll be rewarded for your efforts – both personally and professionally. Join us and be part of a passionate team of individuals dedicated to improving peoples' lives.
Ted
Global Category Group Director/IT
BD is a growing, global company with a family-like culture.

I was very impressed with how BD is rapidly growing. Our integration of CareFusion represents the biggest acquisition we've had as a company since we began over 100 years ago, increasing our market share by 50 percent. And most of our revenues are from outside the U.S., including some emerging markets, yet BD retains a strong, family-like culture – where there's a lot of respect for individuals, a lot of emphasis given on people being able to pursue their career goals and also personal goals at the company.

BD encourages employee teamwork and career development.

It's a very strong team environment, it's a place where you can develop your career, you can learn and build skills and your own marketability at BD and beyond. I market my people and put them first. It's also a place to have fun. We're very well supported. It's an organization where leadership has your back, so you can take intelligent risks. And it also can be a fun place to come to work.

BD Procurement Associates are appreciated.

There's a strong recognition program, once a year the Chief Procurement Officer hosts an annual Procurement Conference and a major part of that is recognition for individual achievements and for what the teams have done for the year. We're recognized for what we bring to the table.

BD helps employees support the charities that are important to them.

I see it happening all the time; there are always opportunities for charitable giving. If there is some event in the world where resources are needed, you'll see what BD is doing to help. And on an individual basis, there's a company matching program for charitable contributions. I've taken full advantage of that since I've joined BD. I'm on the executive board of a charity and BD has been very supportive of that. They've helped me strengthen my network and helped to support and contribute to my own charity.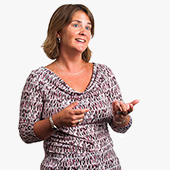 Laney
Global Category Group Director/Supply Chain
BD is committed to sustainability.

At BD, part of our growth plan is improving our sustainability; it has become very, very important. I got to work on a project a few years ago to help figure out how procurement was going to be involved in our sustainability program, and to find out what we were going to be asking our suppliers and how we'd work with plants and suppliers. Having the opportunity to work on that type of project has been personally fulfilling, as well as beneficial to BD.

BD Procurement Managers foster career development.

I've had some great managers who have taken managing people and their growth as a very key and core management responsibility. Whether it's encouraging employees to go through BD University training, or supporting them in going to an industry conference or participating in our annual Procurement Conference, BD managers are good at developing employees. I've been here 11 years and the main reason is career development.

BD and CareFusion Procurement teams are working together.

There are obviously different complexities between how CareFusion would do certain things versus how BD might do them, so we're trying to understand how we can best come together, moving forward. All in all, from a product line perspective, there are lots of synergies and good reasons why we've come together. I think there are good things and processes that we can leverage between the two and ideally take the best of both worlds as we move forward.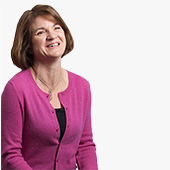 Michelle
Category Group Director / Strategy – Devices
BD is a growing, trusted global leader in healthcare.

BD is a good global company and we've got a great brand. And the CareFusion merger means we're able to provide expanded systems solutions to our customers. So I think there's an advantage there just for working for a leader that can provide a total system solution with a quality level that most of our customers believe in and trust in.

BD is committed to advancing the world of health at work and beyond.

I think it's great that BD invests in their people; they look at people and see potential in terms of growth. And management is supportive of change. If you have a good idea and you're willing to push it forward, and do the work and get the right buy-in, people are behind you. They're definitely looking to improve and be considered "best-in-class" in procurement. There's opportunity for people who want to grow and are doing well in the organization.
Join our Talent Community
Sign up to receive information about career opportunities, news and events.
Sign up