As an R&D Associate at BD, you'll be part of the leading innovator in injection- and infusion-based drug delivery, specializing in needles, syringes, and intravenous catheters for medication delivery, regional anesthesia needles, and sharps disposable containers. As an R&D expert in our Medical Surgical Unit, you'll work in a collaborative entrepreneurial environment and benefit from unique training and development opportunities designed to maximize your career potential. Join us and be part of a passionate team of individuals dedicated to improving the lives of people all around the world.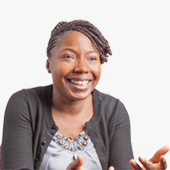 Temitope
Core Team Leader
BD empowers you to take ownership of your career.

Working closely with my manager, I am able to choose interesting and relevant courses through BD University, taught by BD's very own experts. From leadership development to business acumen to operational effectiveness, BD provides me with all the tools I need for success.

BD's TLDP program enables you to make an impact.

As a part of BD's rotational Technology Leadership Development Program, I've had the opportunity to work on significant projects that are impacting the world, while gaining new skill sets and learning about different parts of the business.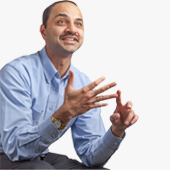 Amit
Senior Care Team Leader
BD gives you an opportunity to run your own business

I never expected to find such a strong entrepreneurial spirit at a Fortune 500 company. We have small teams that allow us to collaborate, build meaningful relationships, and take ownership of our work. BD gives me the opportunity to lead a team through the entire product development process, from beginning to end.

At BD, you can design your own career path.

At BD, you can design your own career path. BD's Annual Development Planning Exercise gives me the opportunity to choose the training I want for the career I dream. Through BD's selective Leadership Development Program, I've had the opportunity to travel around the world, experience different business areas across the Company, and maximize my skills for endless potential.

BD's impact extends beyond the workplace.

In some of our locations, we have great health centers with personal trainers dedicated to helping us meet our fitness goals. Leadership also encourages community volunteer work, offering a fund-matching program and supporting time off and travel to make a difference in my community.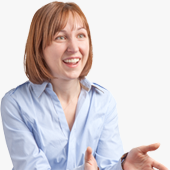 Alicia
Senior Manager / WW Pharmacy Solutions
BD's commitment to innovation is saving lives.

Through our strategic initiatives, we're improving the healthcare worker's safety by preventing needle stick injuries and reducing exposure to hazardous drugs, while also reducing medication errors for customers. By constantly looking into the future, we're developing new products that are changing lives everywhere.

BD's impact goes beyond the office.

Last year, through our annual R&D community service event, we renovated an elementary school playground in Jersey City, NJ, cleaning, painting, and landscaping the area for students. We've also painted quilts and delivered them to children with cancer. We are continuously active in fundraisers, walkathons, disaster relief efforts, and volunteer service trips around the world.
Join our Talent Community
Sign up to receive information about career opportunities, news and events.
Sign up