Overview
Advancing the world of health™ has never been more important and the work we do has never been more vital. Our solutions, our products and our technology all play their part but it's our people who lead the way. The HR team at BD is a strategic partner to the business. In Europe, Middle East and Africa, there are over 200 experts, dedicated to working with our associates to support, empower and help them make their time at BD the best it can be.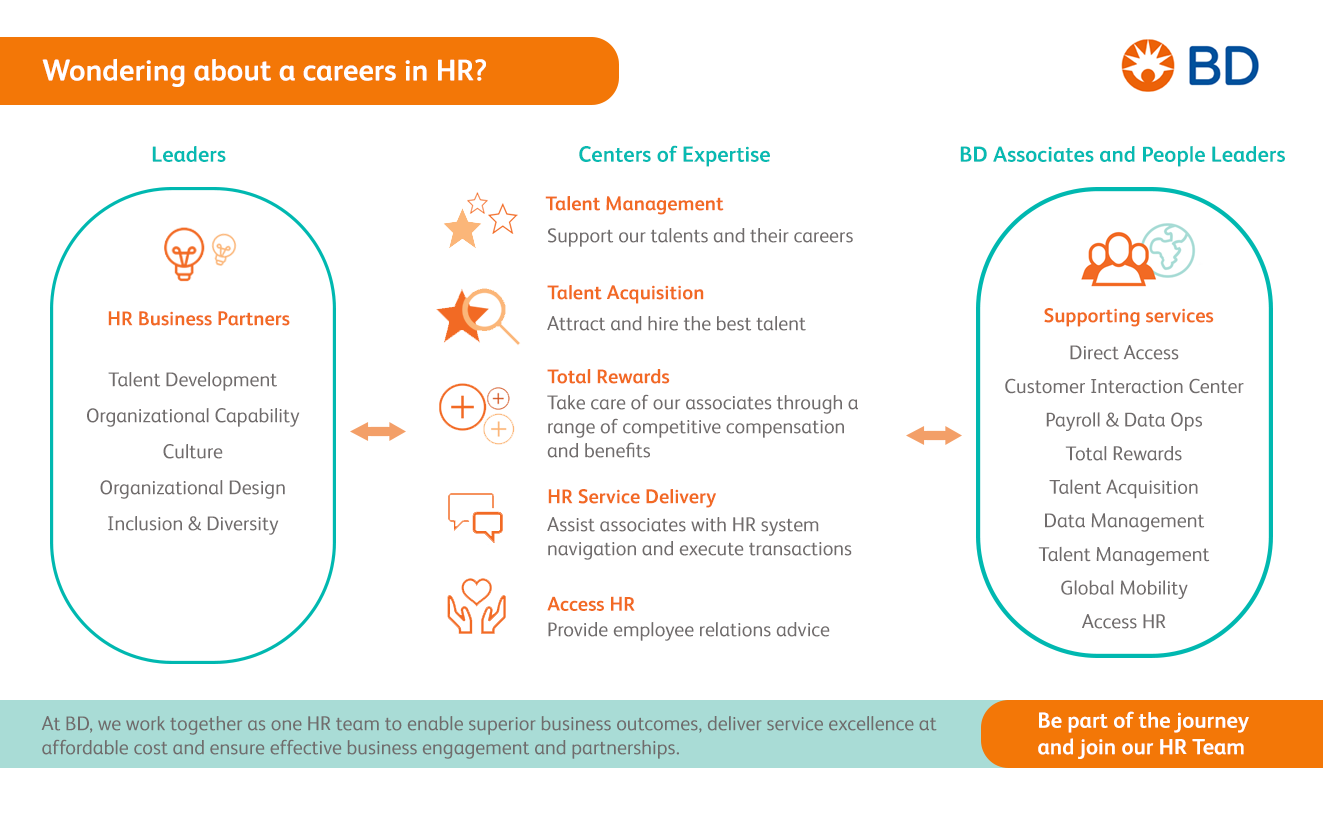 We are present at every stage of the associate's lifecycle, ensuring they can get the right HR expert at the right time in the right place. Through the best advice, solutions, technology and process, we offer services that range from simple to strategic. All of these means acting in a timely and professional way and using our communication skills to delve into the realities of people's work.
WHAT DOES IT MEAN FOR YOU?
You'll join our One HR Team, connected through a shared mindset to empower people through the best advice, solutions, technology and process. You'll be involved in various strategic and operational projects and dealing with exciting challenges. You'll get all the development tools and a multitude of opportunities to grow every single day.

Hear from our leader
Celine Broutin joined us 14 years ago. Her career at BD started as an Intern and she progressed to the role of Vice President of HR in EMEA. Check out Celine's journey here.
Being successful here is about being ready to ask for help, recognize that I don't know everything and surround myself with the best talent that I can.
Celine Broutin
VP HR EMEA