Overview
BD is a place where you can achieve your life's work through your work life. The purpose of the Marketing department at BD is to drive sustainable profitable growth by defining, executing and continually improving the global marketing and business strategies of BD. We engage in critical thinking to inform high-quality marketing choices that drive our growth. This provides an opportunity for professional and personal fulfillment while contributing to solutions and initiatives advancing the world of health™.
Our Marketing teams are continuously encouraged to strengthen their competency through diverse assignments, gaining experience in commercial marketing, traditional product management, strategic innovation and business development. We cover a wide range of areas: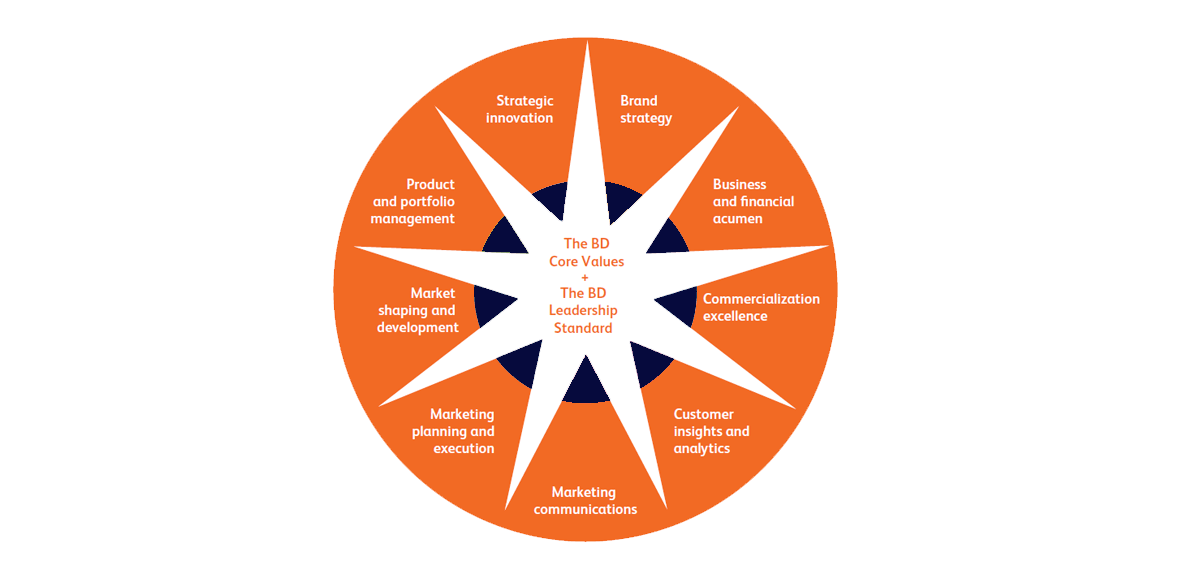 What does this mean for you?
BD is a place where you can grow an extraordinary career. For you, this means facing unique business challenges that enable you to acquire new skills and knowledge, expand the boundaries of your creativity, find inspiration and guidance and become a part of the solution. It's the right moment to join us on our journey to become the best marketing organization in the medical technology industry.
Hear from our team
A good leader doesn't pretend everything is perfect but is truly committed to making things better. For anybody who wants to make an impact that's exciting.
Emmanuelle Duret
Associate Marketing Director
I value the opportunity to try new things at BD, working with a diverse team specializing in different healthcare areas, and the flexibility and autonomy I am given.
Ben Redgell
Social Media Manager