Katie Moatsos
Sr Director, Infusion Professional Services
Professional Services, San Diego
We are the creators of possible: No Two Days are Alike at BD for Working Mom
In 2003, after earning a bachelor's degree in business management from Purdue University, Katie Moatsos found herself at a bit of a crossroads: find a job or apply to nursing school?
"I was getting ready to graduate and figuring out where I wanted to start my career. I was interested in the healthcare industry and had a business degree, but was thinking that by applying to nursing school, it might help me open even more doors for my career," explained Katie.
That was when she was contacted by Alaris Medical Systems (now part of BD) for a contingent worker role in Professional Services, where she fell in love with process improvement and customer service and could flex her business mind to impact healthcare.
Through a series of acquisitions over several years, Katie found herself applying a growth mindset and continuing to level-up her skills and responsibilities. Each new acquisition presented new opportunities to learn and develop.
With Cardinal Health acquiring Alaris in 2004, Katie was able to join their consulting organization and spend time in hospitals consulting on operational efficiency. When Cardinal Health spun off CareFusion in 2006, Katie was able to begin leading people as Manager, Business Process Development. In 2012, she was promoted to Director of Clinical Operations to stand up infusion interoperability and then integrated into the BD organization due to the acquisition of CareFusion by BD in 2015.
Every Day is Different
For nearly 20 years, Katie has been helping advance the world of healthTM at BD. Currently, she serves as a Senior Director of Professional Services within the Medication Management Solutions (MMS) business focused on the Infusion Platform.
"I lead teams that work with the customers to implement software and capital equipment to transform their patient care. This is a pathway I never knew existed when I was a recent college graduate but something that combines my love of business and healthcare to truly make a difference for patients," she explained. "There really are no two days that are alike for me, which is great because I like a dynamic environment where there is always something to help our customers with – what we do at BD is not a luxury – we impact patient care around the globe."
Servant Leadership Fuels Passion
Katie enjoys working with customers, and equally enjoys leading teams and helping individuals be successful. "I love helping people discover their passions and unlock their strengths. Uncovering and fostering talent is one of the most rewarding parts of my job. Coaching employees can be tough at times but it's an amazing feeling when you see their growth and the impact they can have on customers and the business."
As for celebrating nearly two decades with BD, Katie says there's been no reason to consider other employment due to the rich and rewarding roles she has found within the organization.
"Every time I was ready for a new opportunity or to take on more responsibility at BD, an opportunity was there. I've never forgotten those leaders who took a chance on me early in my career. If I had worked at another organization, I may not have gotten the career opportunities that I have at BD," Katie said. "I've always felt supported here, BD has always invested in me so I can invest in others. The developmental training and experiential learning opportunities I have had with BD have shaped me and positively impacted my personal and professional life."
BD in a Word = Opportunity
When asked how to describe BD with a word, Katie quickly calls out "opportunity." Adding onto her own robust career experience with BD, Katie says there are few key attributes someone needs to be successful at BD, they are: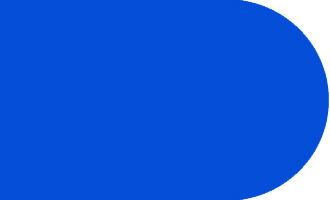 Anyone can do anything but when you do work that plays to your strengths, that is when you can be so much more successful and happier with your career and work contributions. Take the time to learn what you are good at and cultivate a career path that aligns with that. "It took me 10 years to figure out what I really did not enjoy, but once I found my strengths, I found myself much happier in the work I was doing, which is key to your productivity," she says.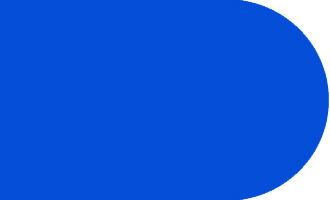 Be open to opportunity. Sometimes you must step outside of your comfort zone and be willing to join new teams or take on new experiences to grow your career. Take advantage of stretch assignments, learn as much as you can, volunteer yourself for teams or to help fill gaps, lean into change. Utilize a growth mindset and be okay with learning in order to unlock possibility.
Mom/Life = Balancing is Key
During her personal time, Katie can often be found attending or volunteering at one of her three children's activities or sports. Like most working moms, Katie is always trying to strike the right balance between a busy career and raising a family.
"I work very hard at my job and BD has been terrific at supporting my needs as a mom. Setting boundaries and communicating my needs has been helpful because there are certain activities and milestones in my children's lives that I don't want to miss …. BD has been great at respecting those boundaries and supporting me when needed," Katie concluded.