Imagine truly believing in the products and services you're selling; a career in sales at BD gives you that, and more. With a singular goal of advancing the world of health, BD is a leading medical technology company that partners with customers and stakeholders to address many of the world's most pressing and evolving health needs. Our innovative solutions are focused on improving drug delivery, enhancing the diagnosis of infectious diseases and cancers, supporting the management of diabetes, and advancing cellular research.
In our sales division, you'll have support from client-facing clinical and marketing teams and a company name your customers believe in. The primary customers are hospitals and clinics, physicians' office practices, consumers and retail pharmacies, governmental and nonprofit public health agencies, and healthcare workers.
Above all, you'll be rewarded for your efforts – both personally and professionally. Join us and be part of a passionate team of individuals dedicated to improving peoples' lives.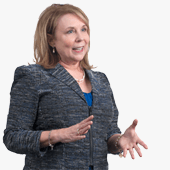 Jean
Director / Sales Training & Development
Sales at BD is about much more than sales.

It's our goal and responsibility to understand the challenges our clients are facing and help them find the right solution. We gear our messages to their needs and values and are focused on understanding what they're looking for and why.

BD Sales Associates truly make a difference.

Everything we do impacts the patient and/or healthcare worker. Every product, every service we sell helps save somebody from blood exposure or from being diagnosed with the wrong disease. We've got something to be proud of.

BD offers an unmatched breadth of products.

We have a portfolio of products that can meet all customers' needs. But it's not one size fits all. We are always seeking to add value, to improve and add to the products we have.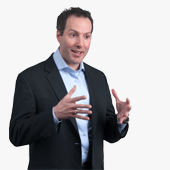 Jim
Associate Sales Manager
BD focuses on personal and professional growth.

I never expected to find such a strong entrepreneurial spirit at a Fortune 500 company. We have small teams that allow us to collaborate, build meaningful relationships, and take ownership of our work. BD gives me the opportunity to lead a team through the entire product development process, from beginning to end.

BD is recognized as a true leader in healthcare.

BD's Annual Development Planning Exercise gives me the opportunity to choose the training I want for the career I dream. Through BD's selective Leadership Development Program, I've had the opportunity to travel around the world, experience different business areas across the Company, and maximize my skills for endless potential.

BD gives you the support you need to succeed.

We have a strong marketing group that provides us with documentation, case studies and webinars from around the country. We have a team of in-service staff members that helps us with conversions. I work on a team of eight associates and we're tight knit. We share knowledge and ideas.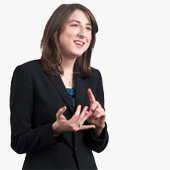 Bridget
Medical Surgical Sales Consultant
At BD your hard work is rewarded.

There is a lot in it for you at BD. I love my job. It's a fast-paced challenging environment, but the benefits are unbelievable. The people are supportive. The management team is great. It's all worth it.

BD has an innovative approach to sales.

CenterPoint is a customer segmentation tool that allows a discussion approach, a structured guideline for the sales associate and customer to get an understanding of what the goals are in their hospital. We can then make recommendations based on their needs that align with our products.

BD will help you advance your career.

BD has given me a road map. I have a new understanding of what a career path looks like and the steps it takes to get there. My manager gives me feedback, mentors me and guides me. That's rewarding because I have aspirations and they will support me.
Join our Talent Community
Sign up to receive information about career opportunities, news and events.
Sign up